Power Control Center
INOVIC is leading Power Control Center Manufacturers in India and it is owning a remarkable name in the manufacturing industry, specializes in producing power control centres (PCC Panel) with different models and various specifications. This PCC s are widely used to distribute power to various parts of areas viz. industries, factories, Plants, buildings, and townships. The PCC controls the whole power supply from one single place. These have a tremendous impact on our clients for their assured service with lesser maintenance made by high-quality raw material.
The PCC product set includes main LT panels, PCCs with single and multiple incomers, bus couplers with the proper interlocking cubicle type system, extensible on each side. Various designs are offered in PCC like top, middle, bottom and horizontal bus chamber, these panels with made with Aluminum, copper bus bars, front, top bottom and rear cable termination, combinations of APFC part with PCC.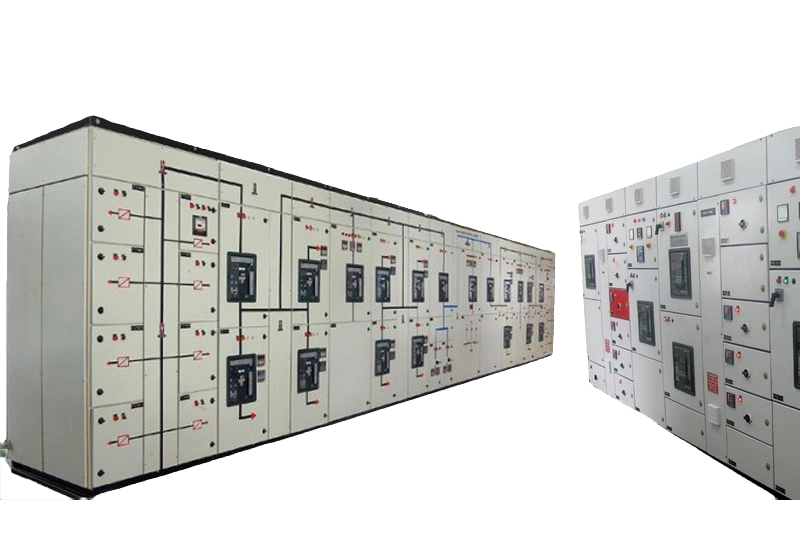 Motor Control Center
We are committed to manufacture the best quality of Motor Control Center with the latest technology and exceptional features. Our wide array of products aim is to support high capacity industrial motors. As a Motor Control Center Manufacturers in the industry, we have been making quality advanced products for years, we are good at making custom designs as per clients specifications, it is our strength also. our range is designed in non-drawn-out type also. They're duly wired with MPCB/MCCB/SFU/DOL/STAR-DELTA with VFD bypass starters design with single or double front, fixed type with marshalling terminations.
LT Panel & BUS Duct
Inovic is brand name to considering LT Panel Manufacturers and BUS Duct Manufacturers across India. Building an efficient and eco friendly systems is a tradition in our organization. These products are tested against various parameters, and our extensive range of products are widely recommended by our customers for its unsurpassable quality, impeccable designs, durability and long lasting life.
LT Panel
Low Tension Control Panel is an electrical distribution board that takes power from transformer or generator distributes to various electronic appliances and distribution boards. At Inovic we design, manufacture LT Panels to work with low electricity consumption that makes them cost-effective. Built with the grade materials and having shock resistant features made these being used in a number of industrial applications for the faster and accurate performance.
BUS Duct
We manufacturer bus ducts with more features like it can be operated in high ambient temperatures and high humidity hot atmospheric conditions, completely enclosed with metal clad, dust and vermin proof, insulated for use on 415 volts 50 cycles AC supply, manufactured from 2mm thick CRCA sheet steel with Louvered covers on both surfaces for proper heat dispensation.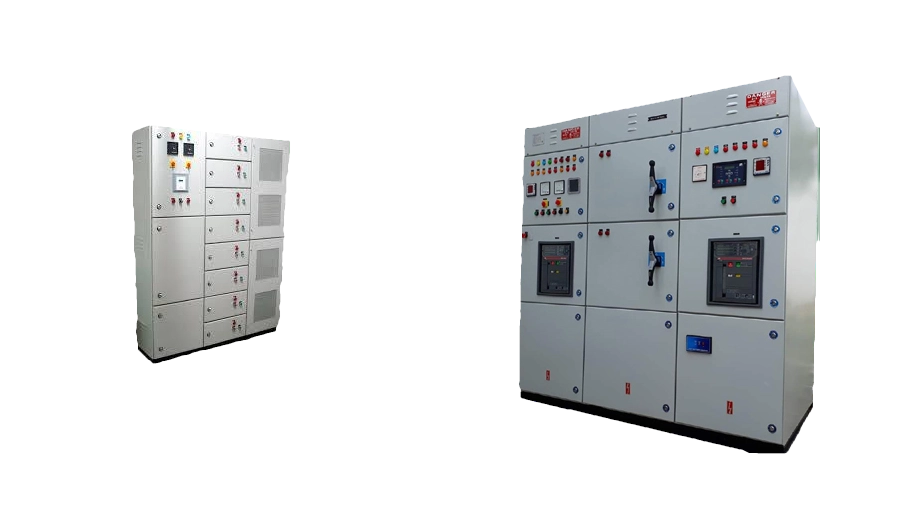 AMF, APFC & DG Synchronizing Panels
AMF Panels
Inovic Power Solutions is known in the industry for offering a wide range of AMF Panels. We are one of the remarkable AMF Panel Manufacturers in Hyderabad. These AMF panels are well designed using premium quality material available in the market with the help of experienced professionals. Our AMF panels provide continuous monitoring of three-phase & regulate battery voltage of DG. We are delivering these panels in various models as per the need of customers. We are one of the best AMF Panel Manufacturers in Hyderabad. We use excellent electrical parts like aluminum/copper bus bar, insulator, cables, PVC channels transformer, SMPS, meters, and switches for fabricating the panels. We offer various models of AMF panel to meet different requirements. Our AMF Panels are implemented with a mechanism that automatically shut down during DG fault. Our AMF Panels shows fault via LED/LCD which makes them easy to operate.
APFC Panels
APFC Panels are mostly used for the enhancement of Power Factor. Power Factor can be explained as a ratio of active power to apparent power and it is a key factor in measuring electrical consumption. Everyone knows how expensive electricity has become in present time. Therefore it becomes most important to cut down on electrical consumption for reducing expenditure.
Inovic Power Solutions exist as one of the leading APFC Panels Manufacturers in India. We are offering a wide range of APFC Panels having the capability of saving maximum power and energy. The APFC Panel Manufacturers in India makes use of quality raw materials in making the product. Our most efficient APFC Panels save energy by correctly monitoring the reactive power in power systems. Our APFC panel is fabricated using quality material and consists of capacitors with series reactors that help in decreasing the harmonic current.
DG Synchronizing Panels
Synchronizing Panels offered to find suitability for synchronizing power backup systems like DG sets. Its higher construction standards also provide for reducing any issues related to power failure and ensures a stable supply of power as these panels are developed using the latest technology. Further, these synchronizing panels also come quality tested on defined parameters so as to ensure meeting international quality standards. The panel also comes with the support of icon detail and alarm viewing, event log for alarms.
Inovic Power Solutions is a Leading Manufacturer of DG Synchronizing Panels. We have a great experienced team with technological, design and implementation competence for any kind of dg synchronizing Panel Manufacturing, Automation and Software Applications. The Team has a vast experience of many Industrial, Commercial and residential requirements which enable us to suggest a special design that other System integrators would not even be aware of. This is wherever we've got a definite advantage over our competitors.
Control & Relay Panels
Inovic is involved in manufacturing and supplying all kinds of Control and Relay Panels all over India. We are making various combinations as a single circuit or multi-circuit panels depending on the client needs and specifications. These relay panels are for general, transformer, bus, feeder and motor protection.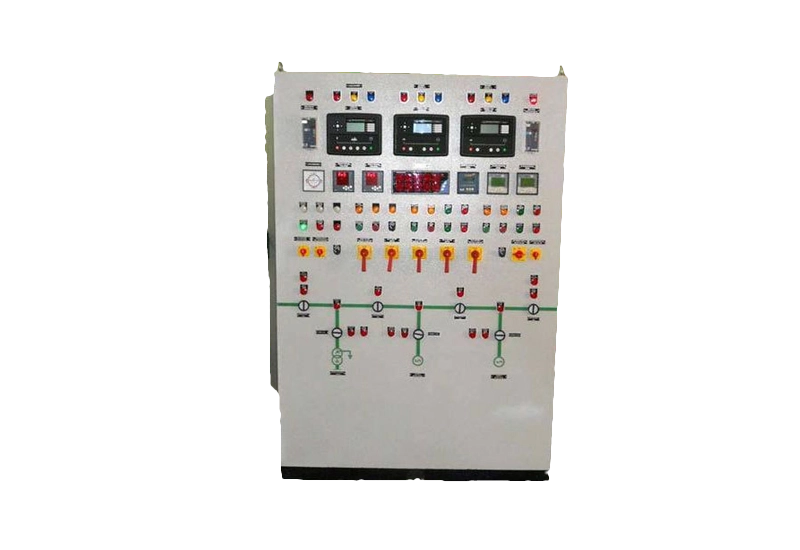 VFD/Bypass Starter Panels
Variable Frequency Drive (VFD) is a powerful and productive approach to enable engines to keep running at various speeds with the purpose that energy utilization is lesser. VFDs are pretty general and it helps to save energy in the HAVC industry.
Apart from saving power, it also increases the life of mechanical equipment, which is necessary for consistent building comfort. At inovic, we build VFDs with high-grade material and different models and specifications for smooth operations at starting and stopping also reduces thermal and mechanical stress on motors and belt drives.
LT Kiosks & Door Panels
LT Kiosks and door panels are manufactured and supplied by Inovic are widely used in many industrial processes. We make these panels with different sizes and models. customized LT Kiosks and door panels are designed and manufactured as per client 's requirements.
External Lighting DBS
Inovic is leading External DBS lighting solutions in India. It has been years since the company was founded they are good at external DBS lighting. Inovic is leading External DBS lighting solutions in India. It has been years since the company was founded they are good at external DBS lighting.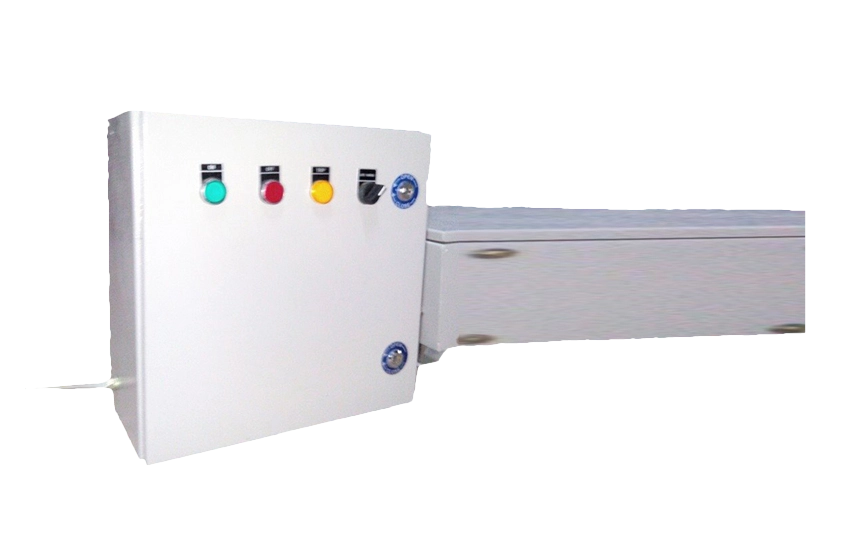 Relay Logic Panels with PLC
We are reputed manufacturers and supplier of Relay logic Panels with PLC.Our products are extensively used across India.
Metering Panels
We design, develop and supply Metering Panels with using the latest technology. Our products are also designed as per the client's requirements and specifications. There are for domestic as well as industrial purposes. It is available as a single-phase, three-phase and combined circuit breaker version also.